The SRG SSR timeline since 1931
SRG assumes responsibility for telephone broadcasting
SRG takes over responsibility for broadcasting via the telephone network from the Post Office. Broadcasting using the telephone network ensures Swiss listeners can receive SRG's programmes loud and clear, as well as some foreign stations.
Annual report 1952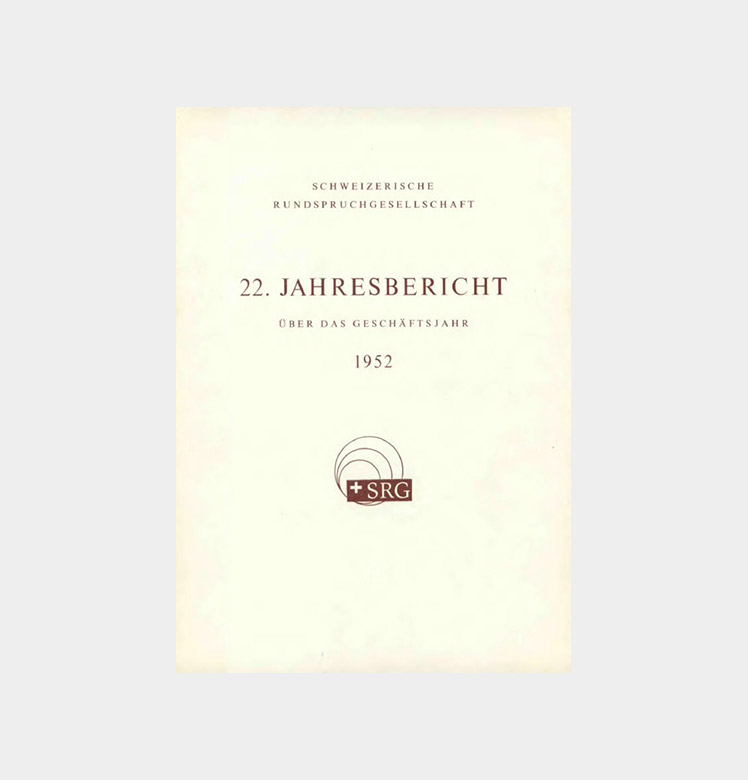 Test TV service launched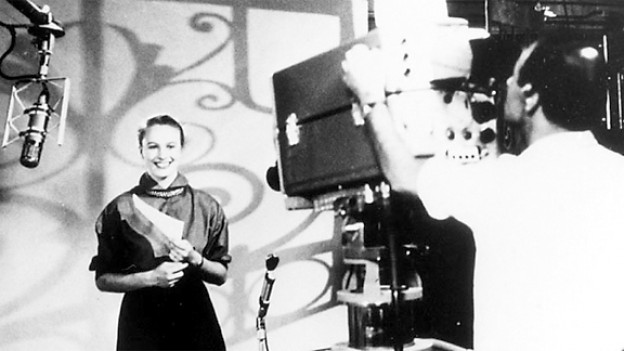 SRG delivers an official test TV service: The Bellerive studio in Zurich broadcasts for around an hour five nights a week, with its schedule featuring the 'Tagesschau' daily news bulletin. Geneva gets its own licence for test broadcasts at around the same time.
Annual report 1953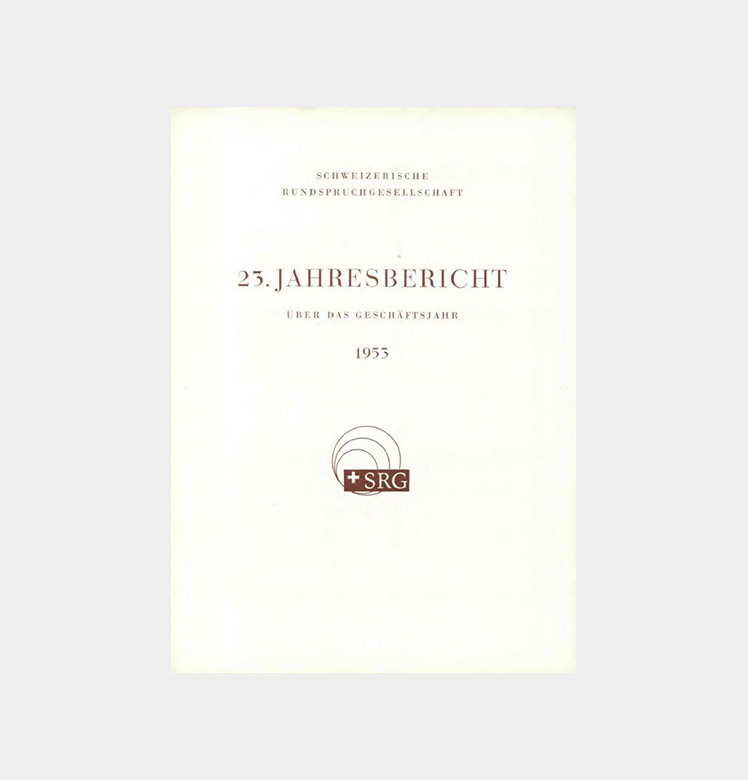 Eurovision founded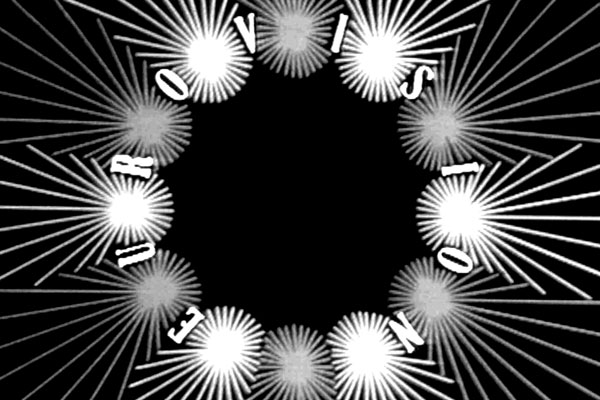 Eight European TV stations come together to found Eurovision, an organisation designed to promote the exchange of programming internationally. SRG is heavily involved from the start.
The licence fee goes up again
The licence fee is raised by 30 per cent, triggering a storm of protest.
Annual report 1954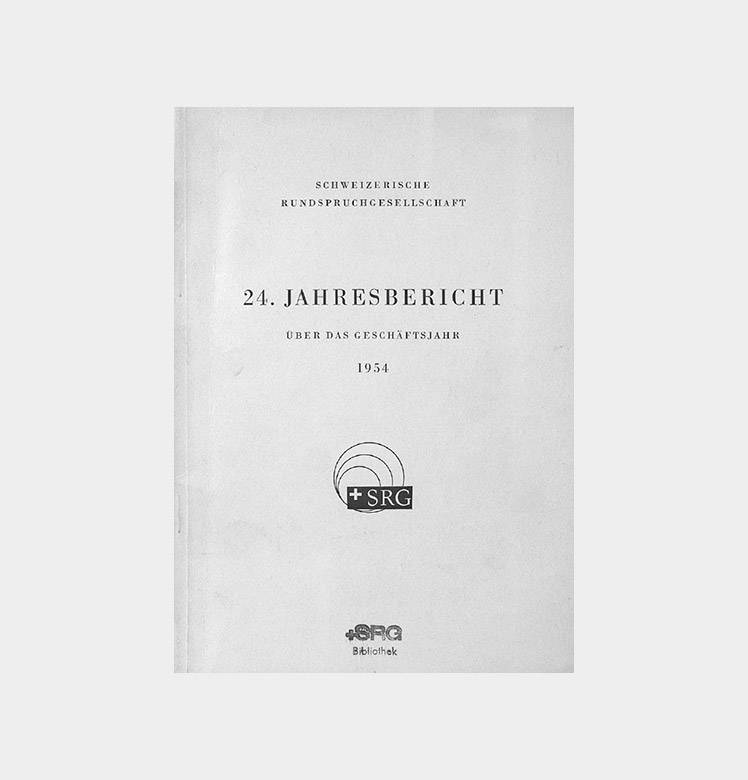 Annual report 1955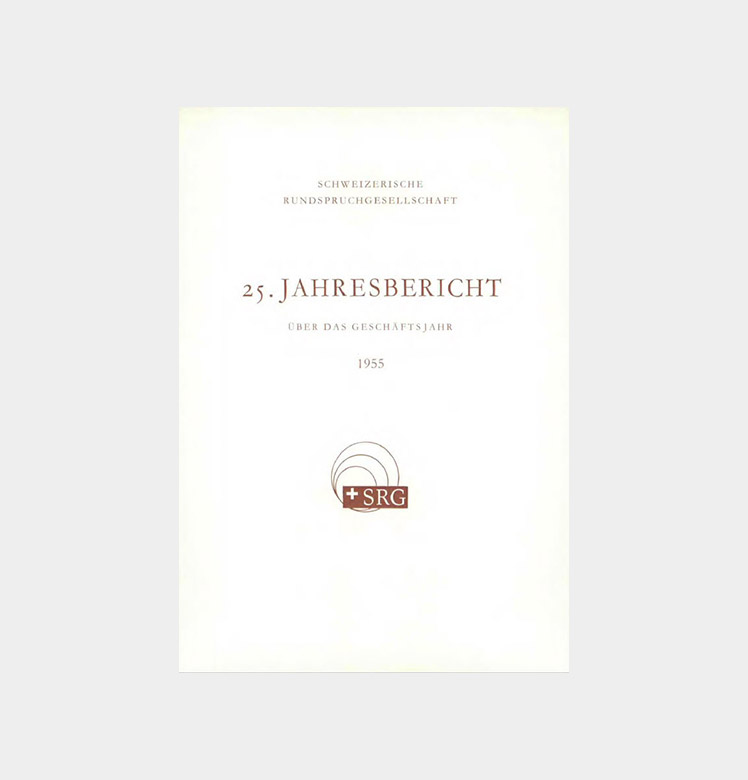 The FM signal is introduced, leading to improved reception and allowing the national broadcasters to expand to two stations each.
The first Eurovision Song Contest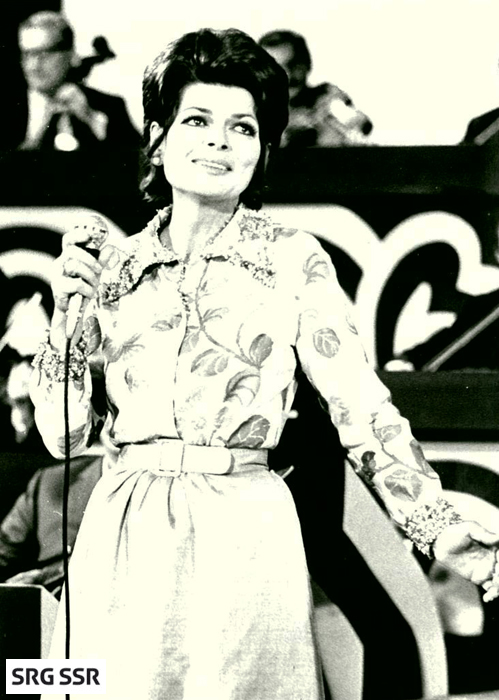 In 1956, Lugano hosted the inaugural Eurovision Song Contest. The event represents a watershed moment for television entertainment, and a Swiss national triumph to boot, as local performer Lys Assia wins the first Eurovision 'Grand Prix' with her song 'Refrain'.