Quality for everyone
SRG places great importance on quality. Thanks to our economic and political independence and our high standards, we reach out to 55% of the Swiss population every week on radio and 58% on television. Our services enjoy a high level of credibility (Iakom study 2022, page 4). Quality is a public service.
In our programmes we provide a contrast to the global trend of rapidly disseminated, and often unverified, information and rumours. In their activities, our media professionals adhere to the Content and Services Charter​​​​​​​.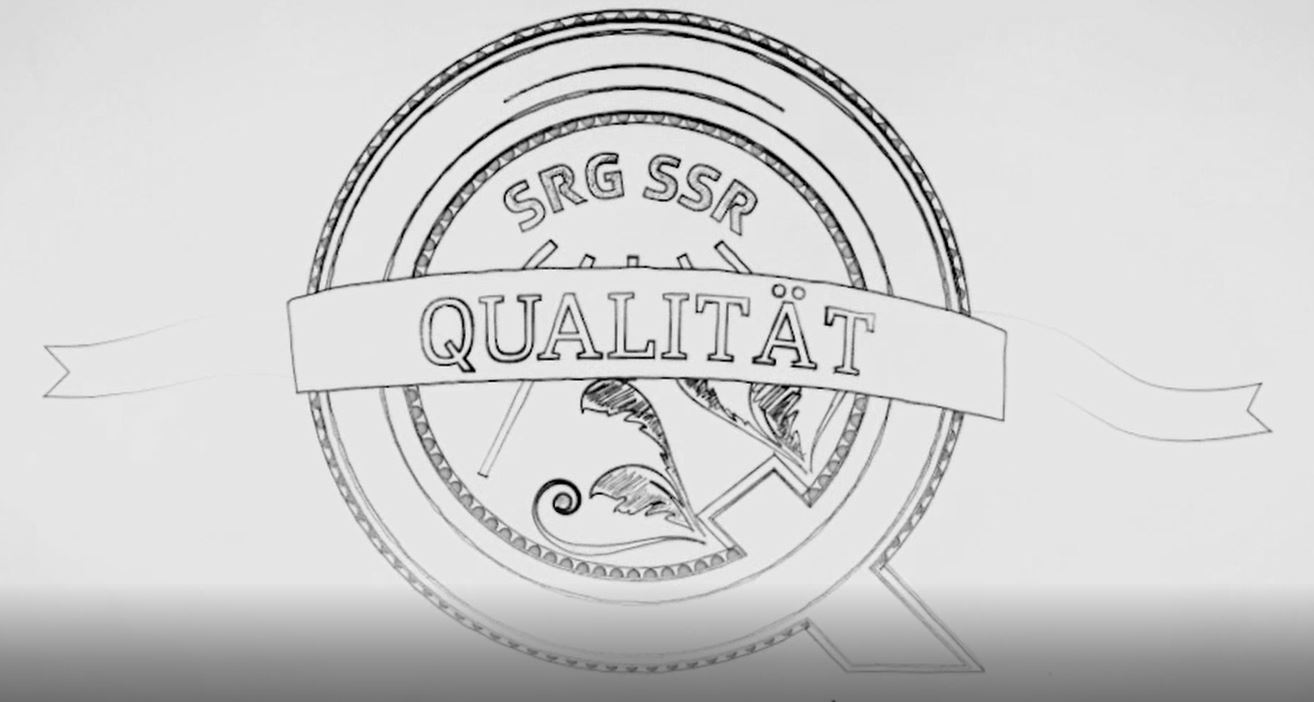 What does SRG understand by quality?
The SRG considers quality from three perspectives:
Its social mandate: How well is SRG fulfilling the terms of its Charter? An indication of the answer to this question can be found in SRG's internal programme statistics, the findings of its Public Councils and the programme analyses carried out on behalf of Ofcom.
Its internal objectives: How well is SRG meeting its own standards, such as guidelines, training standards, etc? How well are we meeting our strategic corporate objectives and goals? SRG's internal statistics and reports provide an indication of the answer.
Its audience: How well do our programme services go down with audiences? Ratings and regular surveys provide an indication of the answer.

The SRG considers quality from three perspectives:
What does the Charter require from SRG in terms of journalistic quality?
Article 4 of the SRG Charter describes its requirements for journalistic quality:
SRG's programme output must meet high quality and ethical standards.
The individual programming areas are guided by the programming remit. The remit is also described in the Charter.
The individual programming areas must be characterised by relevance, professionalism, independence, diversity and accessibility. These five criteria form the basis of SRG's quality-assurance system.
SRG ensures that its programming services are unique, thereby differentiating itself from commercially oriented broadcasters.
SRG seeks to achieve a high level of acceptance among its various target audiences.
SRG regularly conducts internal quality inspections.
SRG regularly has quality inspections carried out by external experts. The annual inspections are conducted in all SRG Enterprise Units. They are conducted by experts with the necessary professional skills and experience.
SRG informs the public of the results of its quality inspections: SRG reports on its efforts to promote the journalistic quality of its programmes in the SRG Annual Report each year and provides information on its platforms about its quality-assurance system.
Quality as a process
Quality is not a constant state; it has to be worked at day by day. We have developed tools to measure, manage and monitor the quality level of our programmes. Staff suggestions and proposals help us to enhance quality management in practical terms. We engage in a constant process of exchange with our colleagues from abroad and with the research community.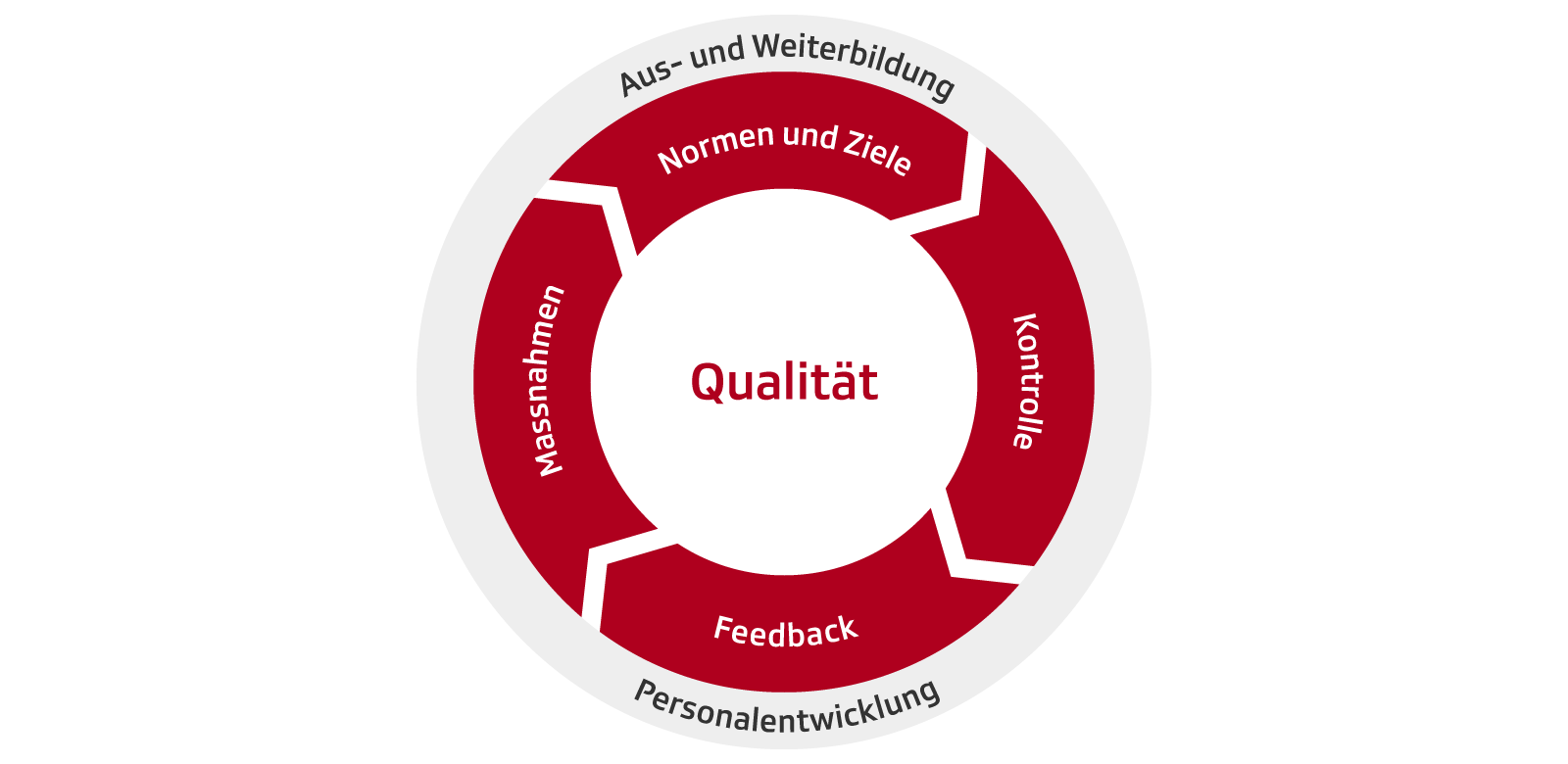 SRG's internal and external supervisory bodies
We are subject to systematic supervision by a number of bodies and organisations. The public audience is an important barometer: the five Public Councils monitor programmes critically and independently. And outside these Councils, we seek the opinion of the listening and viewing public – in focus groups aimed at programme development, for instance.
There are also numerous external control bodies that oversee our work and make suggestions for improvements: OFCOM and DETEC check whether legal principles are being fulfilled. As a policing body, the Swiss Press Council supervises the quality of public radio and Swiss journalism. The five ombudsman's offices mediate all complaints lodged by members of the public against our journalistic output. If someone is not satisfied, they can then submit a complaint to the Independent Complaints Authority (UBI), which will conduct legal proceedings.