Sports strategy
SRG champions a vibrant and diverse sporting landscape. We report on sport on all channels and platforms and in all of Switzerland's language regions. This makes us the number one provider of high-quality and relevant sporting content throughout Switzerland. We develop and broadcast our programming based on journalistic, sporting and financial criteria. Our sports coverage showcases Swiss sport in all its diversity.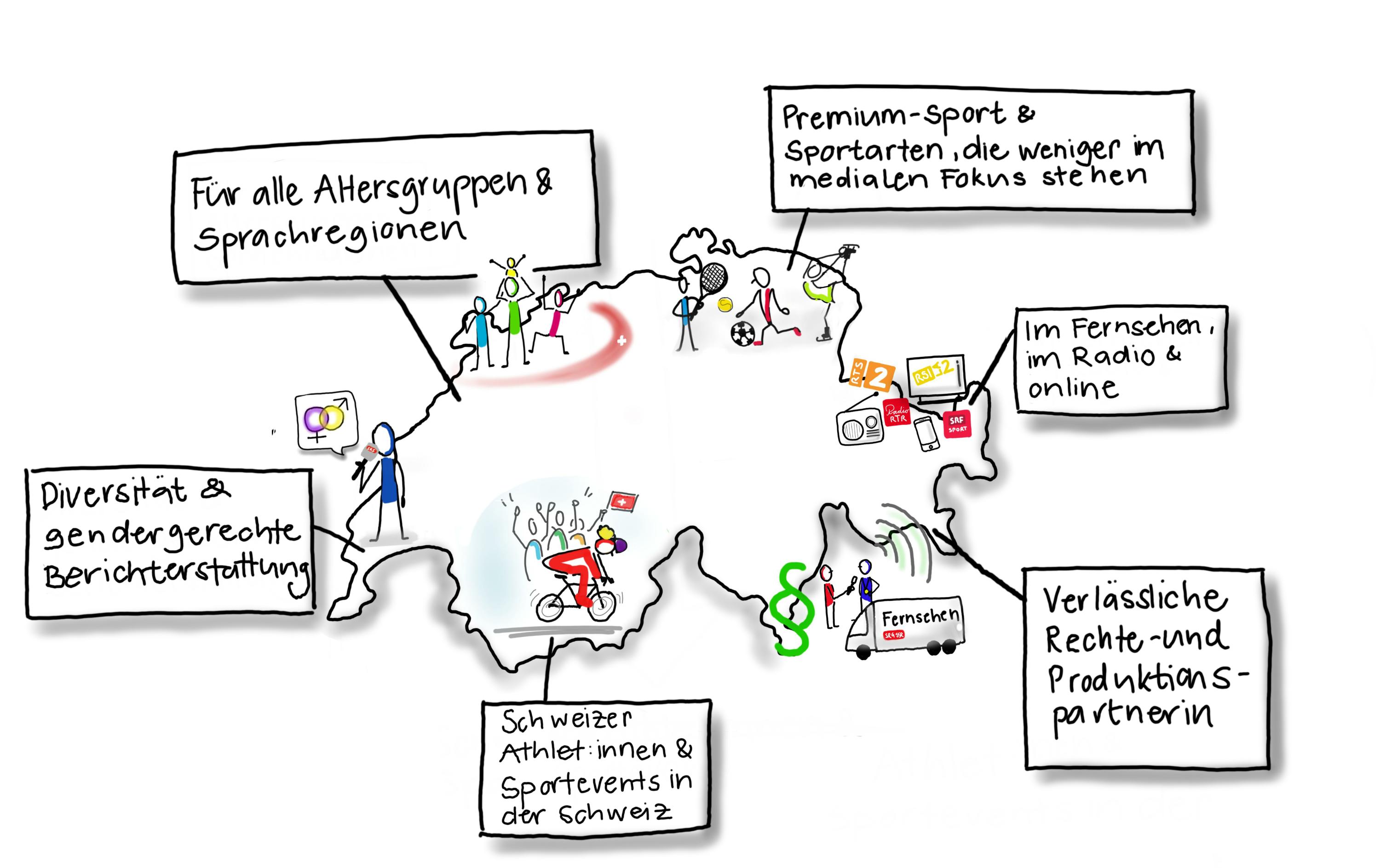 SRG's sports strategy is based on the following principles:
Besides top-flight sports events, the focus is on Swiss athletes and sporting events in Switzerland.
SRG's sports programming covers a diverse range of sports – from top-flight sports events to lesser-known sporting disciplines.
SRG represents diversity and gender equality in sports coverage.
SRG's sports programming is aimed at a wide audience covering all age groups and language regions – and therefore helps forge Switzerland's identity.
SRG's sports coverage is available on all channels – on TV, on the radio and on its online platforms.
SRG wants to continue to be a reliable rights and production partner for Swiss sporting events and therefore lays the foundation for them to be broadcast all over the world.