Organisation
SRG is an association that is open to everyone. This association operates the public, independent media house SRG SSR which produces and broadcasts audiovisual content in four language regions and has 6,900 employees.
Organisation and structure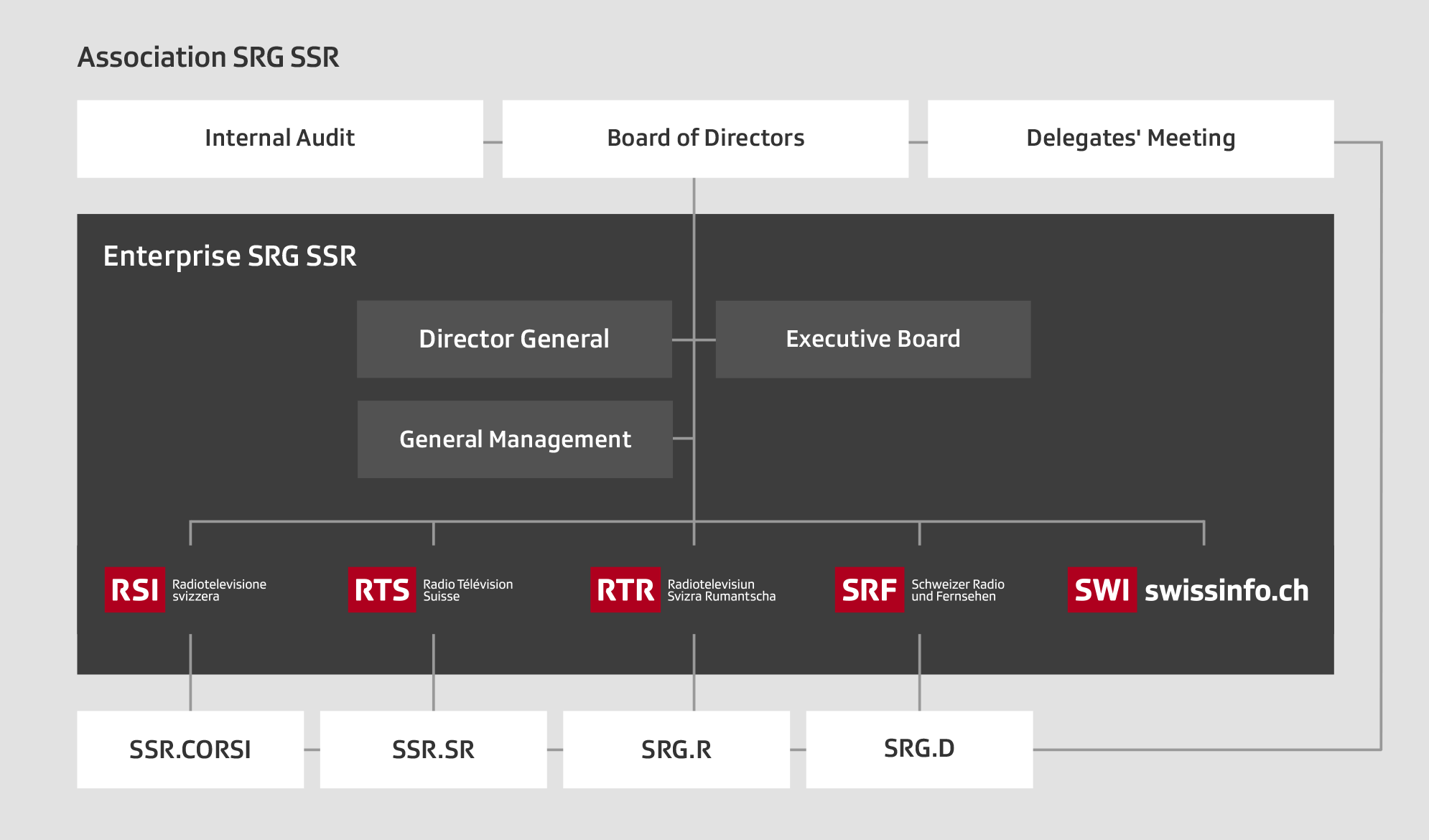 SRG generates 78 per cent of its funding from licence fees, 15 per cent from commercial income and 7 per cent from other income. Thanks to this financial model, it is independent from political and economic groups. It can therefore also produce content which would not be financed by the market.
SRG's head office is in Bern. It is well-established in the regions through its federalist structure with five Enterprise Units (RSI, RTR, RTS, SRF, SWI), forming a contrast to cost-driven centralisation in the media industry.