The SRG SSR timeline since 1931
The Federal Council orders that all radio programming must be approved by the Federal Department of Home Affairs.
Basel regional studio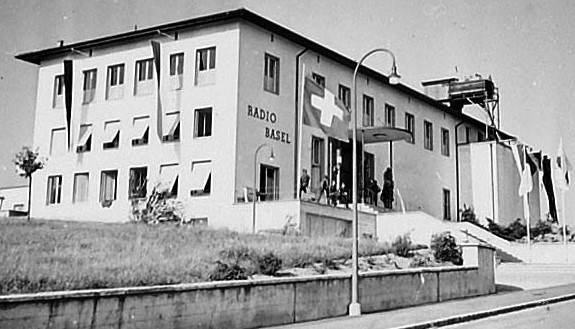 The Radiogenossenschaft Basel (Basel Radio Association) was founded in 1926. In 1940, the station relocated to a new studio in the city's Bruderholz district.
Professor Jean Rudolf von Salis reports on the war
'Wochenchronik' (Weekly Chronicle) broadcast for the first time: Professor Jean Rudolf von Salis reports on the war from the Zurich studio. René Payot provides French-language reporting from Geneva, with Fulvio Bolla broadcasting in Italian from Lugano. The three versions of the Wochenchronik were highly regarded, both in Switzerland and abroad.
A new radio studio in Geneva
Our radio studio on Geneva's Boulevard Carl Vogt is officially opened.
National intellectual defence
SRG contributes to the national intellectual defence with its programmes.
Annual report 1940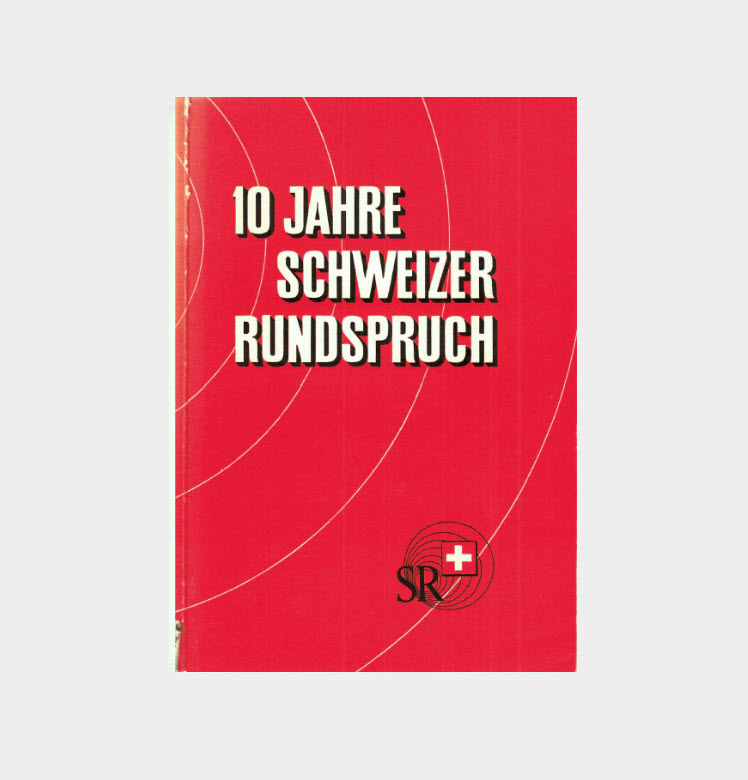 40 programmes make up our biggest project to date
1941 marked the 650th anniversary of the foundation of the Swiss Confederation. In honour of the occasion, Swiss radio embarked on its biggest ever project, comprising a total of 40 separate programmes and 14 different soundtracks and edits. Programmes marking the anniversary are broadcast on all three national stations, as well as the short-wave service.
Annual report 1941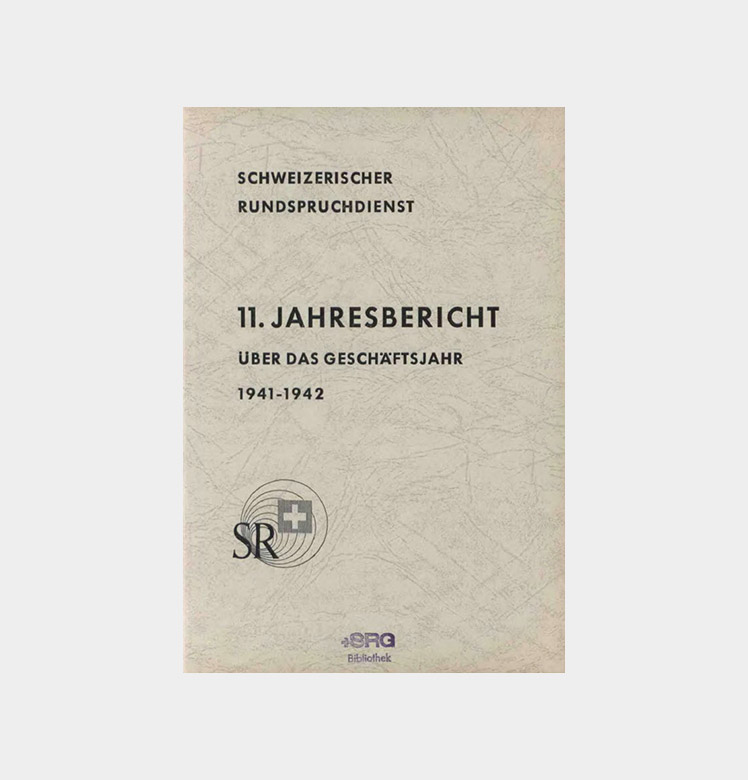 The army decrees that weather forecasts on radio should be announced as being 'for agricultural use'. Satirical magazine 'Nebelspalter' is quick to mock the new announcement, and it is soon dropped.
The Federal Government takes control
Responsibility for radio passes from the army to the Federal Department of Justice and Police.