The SRG SSR timeline since 1931
Franz von Ernst
Franz von Ernst becomes SRG's fourth chairman. Term of office: 1937–1950.
Romansh becomes our fourth official language
In a referendum, the Swiss vote to recognise Romansh as a fourth official language. The Zurich radio studio produces more content in Romansh.
The Swiss parliament approves a series of loans to finance the growth of the Schwarzenburg-based national short-wave service (then known as Swiss Radio International, later renamed swissinfo.ch).
The orchestras of Lausanne and Geneva merge
The orchestras of Lausanne and Geneva merge to form the Orchestre de la Suisse Romande (OSR), under conductor Ernest Ansermet. The OSR continues to perform to live audiences and for radio.
Annual report 1938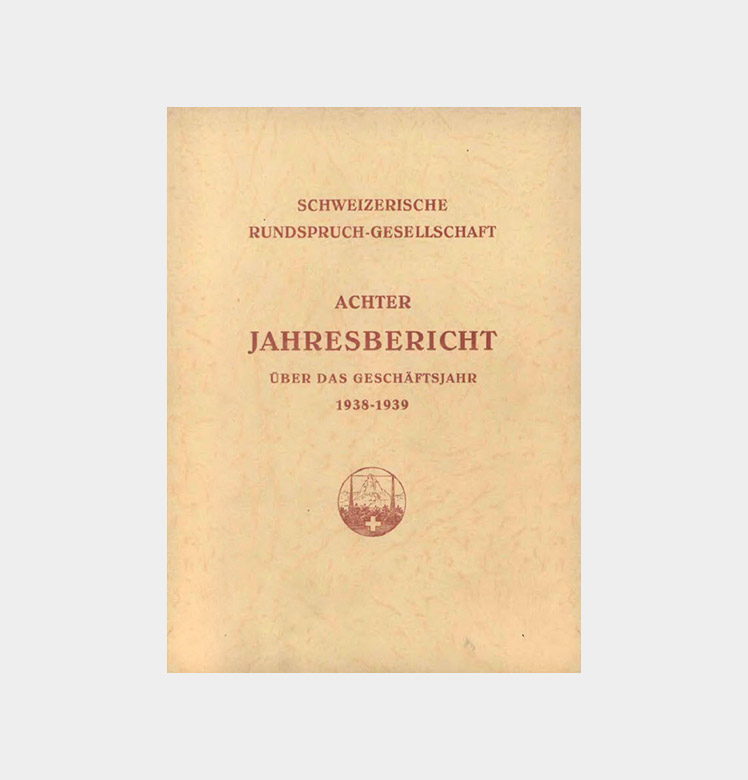 Television unveiled at Swiss National Exhibition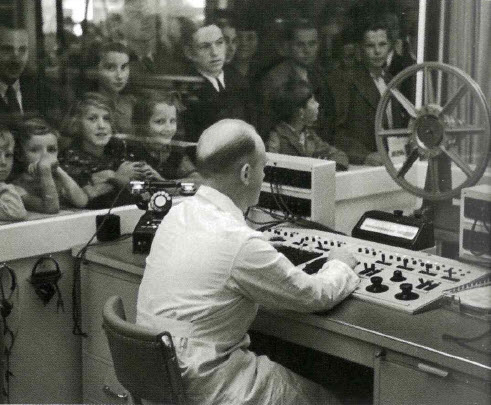 At the 1939 National Exhibition, the ETH Zurich demonstrates television in Switzerland for the first time. SRG hires a company of actors for the demonstration, whose performance in front of the camera is shown on the TV screen.
The army takes over radio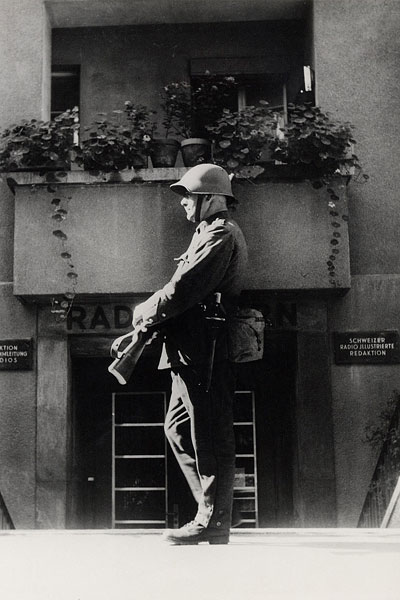 The outbreak of war leads to the indefinite suspension of SRG's broadcasting licence from 2 September 1939. The renamed 'Schweizerische Rundspruchdienst' (Swiss Broadcasting Service) is attached to the Directorate General of the Swiss Post Office and placed under the control of the army. Each national station is allocated a single studio for producing programmes. Beromünster broadcasts from Bern, with Sottens operating from Lausanne and Monte Ceneri based at Lugano.
Foreign programmes are intercepted
The military's 'Sektion Ohr' ('Ear Section') is charged with eavesdropping on programmes from foreign radio stations. Their intercept reports are preserved in the General Management's Central Archive.
Four news bulletins a day
The outbreak of war leads SDA to increase its daily news output from two programmes to four.
Annual report 1939