What does SRG do for people with sensory disabilities?
Almost one million people in Switzerland have a sensory disability. With the aid of subtitling, audio description and sign language, SRG gives them access to information, entertainment, culture and sport.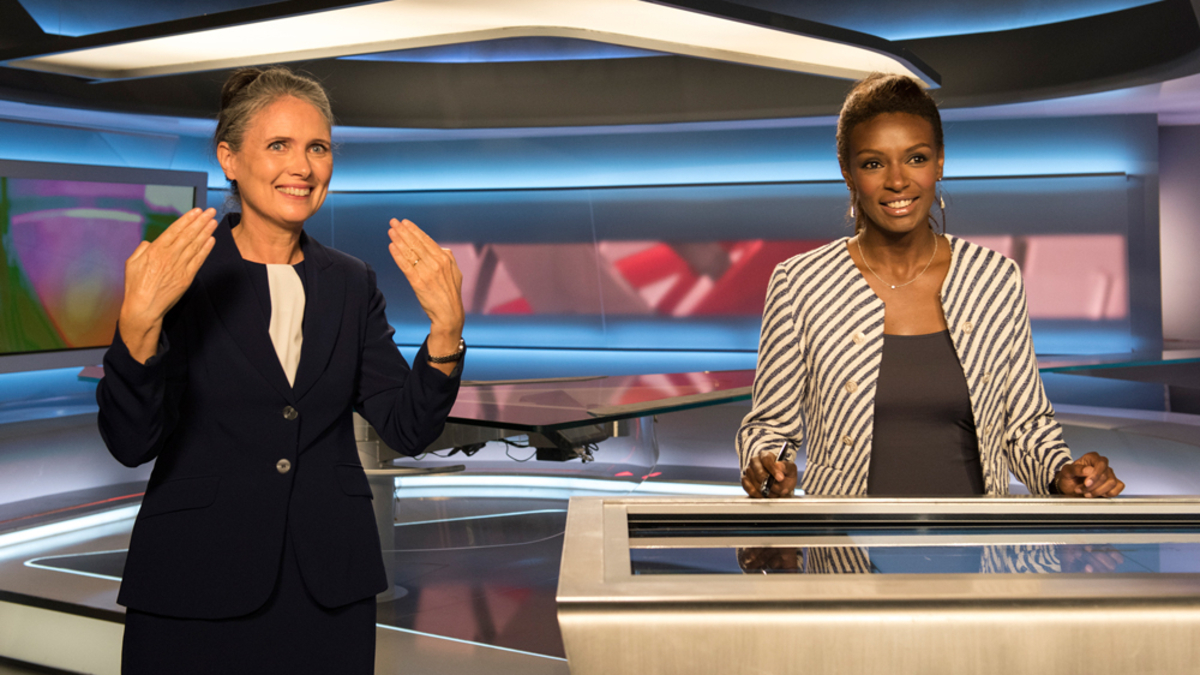 The Swiss Radio and Television Act of 2006 (RTVA) and the corresponding ordinance of 2007 (RTVO) set out the legal principles for the programme schedule. From the Swiss Radio and Television Act (RTVA):
Art. 7 Other requirements for programme services of television broadcasters
3 Television broadcasters with a national or regional-language programme service must prepare an appropriate proportion of programmes in a form suitable for the hard of hearing and the visually impaired.
4 Licensed regional television broadcasters shall subtitle their main information programmes. The Federal Council shall determine the extent of this obligation. The cost of processing programmes for persons hard of hearing is funded in full from the radio and television fee (Art. 68a).
Art. 24 Programme service mandate
3 The Federal Council lays down the principles in accordance with which the needs of people with sensory disabilities must be taken into consideration. In particular, it determines the extent to which special programmes must be provided in sign language for the deaf.
SRG currently already offers those with sensory disabilities more programmes than is stipulated by the regulator. In September 2017, for instance, SRG signed a new agreement with seven associations for people with sensory disabilities. This regulates which programmes are subtitled and which content is conveyed using audio description or sign language.
All in all, SRG currently subtitles around 30,000 hours of programming – half of its broadcasting time. By 2022, this amount will be increased to 45,000 hours (80 per cent). 900 hours of audio-described content will be provided compared to the 420 currently available. The aim is to offer 1,000 hours of signed content, as against the present 440 hours. The costs of these measures will rise from CHF 9.5 million (2016 figure) to CHF 17 million in 2022. The agreement runs between 2018 and 2022 and is an important element in making SRG programmes accessible to all.
In the video, Arianne Gambino, Production Director at SRF, discusses the ever-expanding offering for people with sensory disabilities and highlights the challenges faced by programme makers on a daily basis.